Updated 1st June 2022 
PRICE CHANGES DUE 1ST JUNE 2022
| | |
| --- | --- |
| Adult Return (Valid 30 days) | £   8.00 |
| Adult Single Ticket | £   7.00 |
| *Concession/Child Return (Valid 30 days) | £   6.00 |
| *Concession/Child Single Ticket   | £   5.00 |
| **Family Return (Valid on day of issue) | £ 22.00 |
| Adult 10 Journey | £ 32.00 |
| *Concession/Child/Student 10 Journey  | £ 24.00 |
|  ALL FARES INCLUDED PIER TRAIN RIDE |   |
|   |   |
|   |   |
|   |   |
|   |   |
|   |   |
| Pier walk/Train Ride Only (Valid day of purchase) | £  2.00 |
Student ID must be shown when purchasing 10 journey student tickets (16-19 YRS. ONLY)
*Concessions/Child. Concessions. Older Person's/Disabled Person's Pass Holder/ Carer with Disabled.
*Senior/Concession A person collecting a government/state pension.
Child, Person's age 5-15 years of age. Under 5's go free.
**Family Return Ticket. 2 Adults + 2 Children or 1 Adult + 3 Children. 
Travelling with Dogs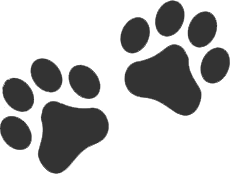 Dogs are carried free on the Hythe Ferry service. For more information please contact the ticket office on 02380-840722 or email Ticketoffice@hytheferry.co.uk
Polite Customer Notice
Each passenger must travel with a valid ticket. Customers trying to travel without a valid ticket may be reported. Violence, abusive behaviour and fare evasion WILL be reported to the police.
CYCLES are carried free and at the discretion of the Master on the day. There is No cycling on Hythe Pier.