As from 1st JANUARY 2020
| | |
| --- | --- |
| Adult Open Return (Valid 30 days) | £  7.50 |
| Adult Open Return + Bicycle (Valid 30 days) | £10.50 |
| Adult Single Ticket | £  6.50 |
| Adult Single Ticket + Bicycle | £  9.50 |
| *Concession/Child Open Return (Valid 30 days) | £  5.50 |
| *Concession/Child Open Return + Bicycle (Valid 30 days) | £  8.50 |
| *Concession/Child Single Ticket (Valid 30 days) | £  4.50 |
| *Concession/Child Single Ticket + Bicycle (Valid 30 days) | £  7.50 |
| **Family Return (Valid 1 day) | £20.50 |
| Adult 10 Journey (Valid 12 months) | £28.00 |
| Adult 10 Journey + Bicycle (Valid 12 months) | £32.00 |
| *Concession/Child 10 Journey (Valid 12 months) | £20.00 |
| *Concession/Child 10 Journey + Bicycle (Valid 12 months) | £24.00 |
| Pier Ride Only (Valid day of purchase) | £  2.00 |
NEW FOR 2017/18 STUDENT CONCESSION (16-19 yrs.) 10 JOURNEY TICKET            £20.00.
*Concessions/Child. Concessions. Older Person's/Disabled Person's Pass Holder/ Carer with Disabled.
Child, Person's age 5-15 years of age. 0-5's go free.
**Family Return Ticket. 2 Adults + 2 Children or 1 Adult + 3 Children. Bicycles charged extra @ £3.00 per bicycle.
Travelling with Dogs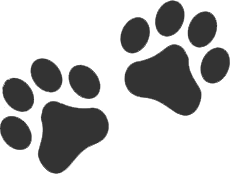 Dogs are carried free on the Hythe Ferry service. For more information please contact the ticket office on 02380-840722 or email Ticketoffice@hytheferry.co.uk
Polite Customer Notice
Each passenger and cycle must travel with a valid ticket. Customers trying to travel without a valid ticket may be reported. Violence, abusive behaviour and fare evasion WILL be reported to the police.